Operation Christmas Child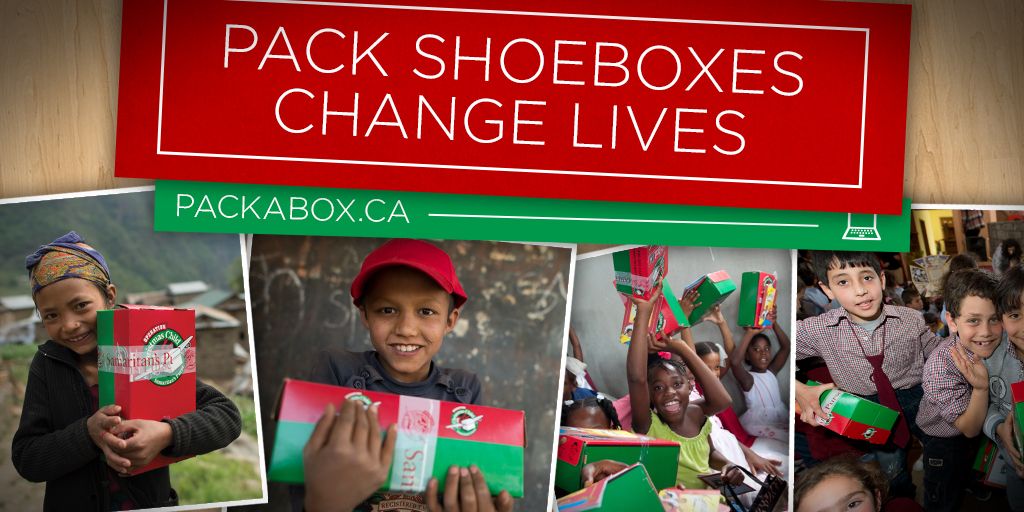 Pack a Christmas shoe box to bless children living in third world countries.
Pickup & drop off shoe boxes at our location
For 30$ we will pack a shoe box for you, this includes the contents and the shipping fee
Deadline November 19 (Drop off before 4 p.m.)
For more information visit the official website.
Enjoy fellowship time by joining us in the upcoming Packing Party.
Date & time: November 12 at 1 p.m.
Food not included
Come prepared with content for your shoe box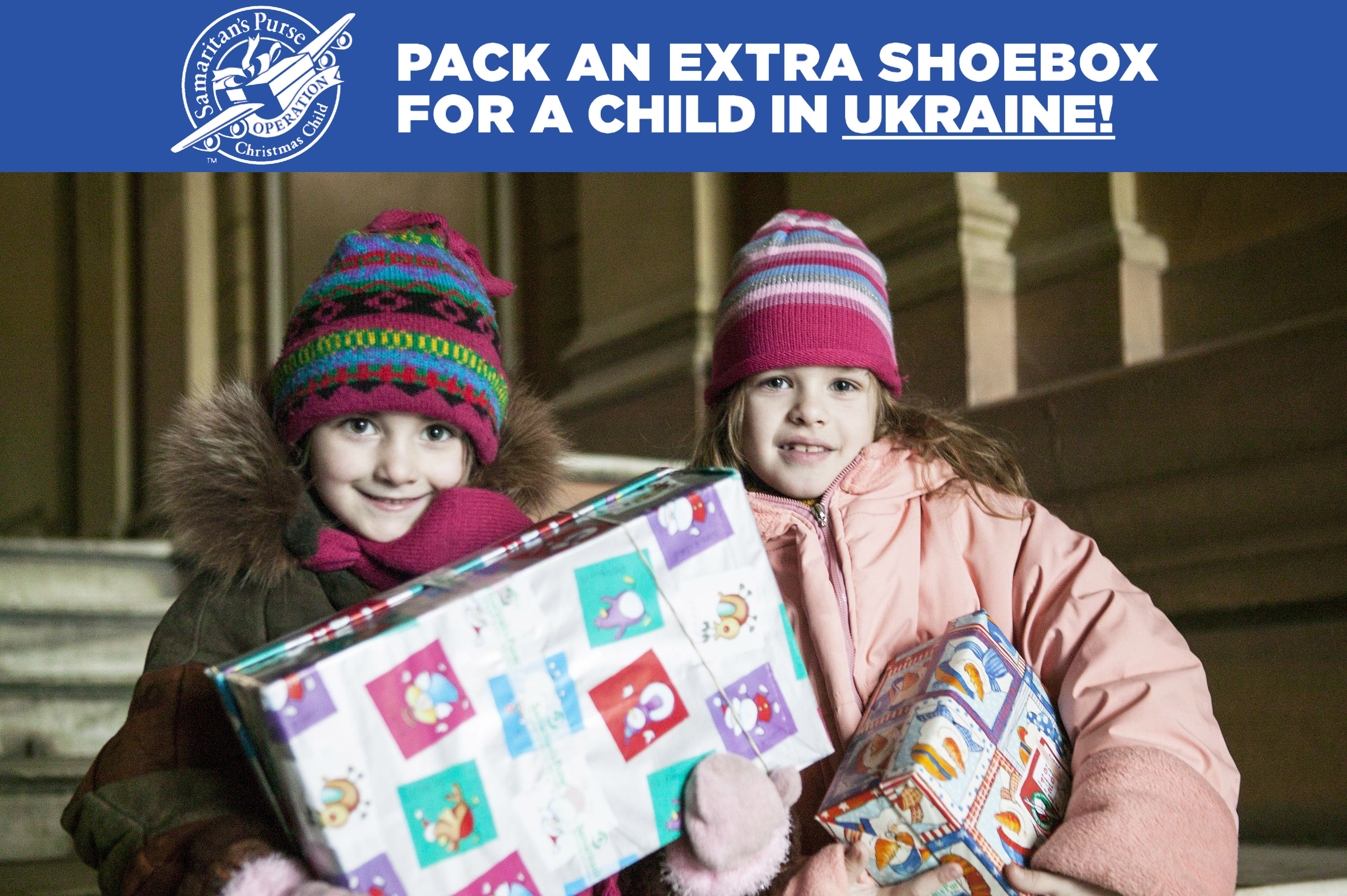 We also encourage you to pack an extra shoe box for Ukraine. There are many families caught in war in eastern Ukraine, and many children have spent the majority of their life trapped in this hopeless situation. It is a blessing that Operation Christmas Child will distribute shoe boxes to children hurt by this war, bringing them comfort, hope, and the Good News of Jesus. To target shoe boxes to Ukraine, it must contain an Ukraine label. To get this labels just ask us for it at the time of pickup. More information concerning these special shoe boxes can be found at the official website in the Ukraine section.